Women On Mission
Brookwood has an active Women on Mission Group that meets regularly for Bible Study, mission projects and fellowship.
Caring Hearts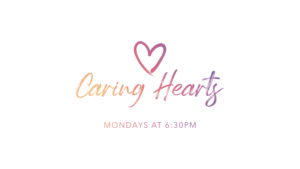 Caring Hearts is one of the ways that our church cares for its members and the community. We write encouraging cards and letters to our church members and friends who are ill, grieving, or are going through a rough time. We also give cards to those who are having birthdays or important milestones. Our group meets on Monday nights at 6:30pm.
Church Library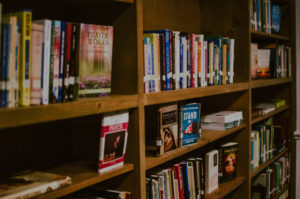 Our library provides Christian books, CDs, and DVDs for the purpose of building the believer's faith and knowledge of God. We encourage all Christians to read books which help them understand God's Word, stretching their minds in the knowledge of our Lord Jesus Christ.
Stop by anytime the church is open including Sunday mornings and Wednesday nights, to check out our selection. If you would like to take any books, just write your name on the card located in the pocket inside the book. Leave the card(s) on the desk.
Worship Ministry
Audio + Video Team
The sole responsibility of the Audio + Video team is to set the stage for worship services and support other ministries without distraction or hinderance. This includes all audio, video, graphic, and lighting jobs. Have experience or interest in these volunteer positions? Email corey@brookwood.cc for more information and how to join this team!
Photography Team
Do you have experience in shooting worship services or want to learn about church service photography? The photography teams responsibility is to connect people visually to God by capturing moments within our worship services and other important events in a non-distracting way. If you would like to join the photography team, please email haley@brookwood.cc for more information.
Instrumentalists
Brookwood is currently seeking instrumentalist to help with leading worship through instruments like guitar, piano, organ, and much more! If you have a talent, play an instrument and would like to join this team, please email corey@brokwood.cc for more information.
Choir
The Choir helps lead Sunday morning worship services weekly through songs of praise and worship. Brookwood is looking to add to our choir with people who have the passion to serve and sing. Bring your your talent and experience and email corey@brookwood.cc for more information.